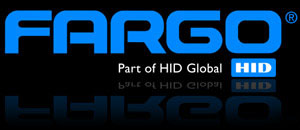 Cardworx ID Solutions strives to deliver a smarter and more cost effective single source for high quality secure plastic card printing products and services to clients throughout South Africa.
Our total commitment to each card production order large or small from concept to design, from colour proofing to card printing and finishing results in added value to our customers on time every time ! On this website can be found innovative solutions for ID card printing for access control, employee time and attendance, healthcare and medical aid cards, loyalty cards and membership cards.

Fargo printers
Ease-of-use versatility and reliable performance have made Fargo Card Printer/Encoders the industry leaders in their class. With options such as encoding modules and laminators you can configure Fargo Printer/Encoders for a wide range of applications from basic photo ID cards to Mifare contactless smart cards. Fargo part of HID Global have developed solutions for secure card issuance including UV printing embedded holograms and durable Polyguard holographic film overlays.

ID card software
HID Asure ID 7 card software offers a range of out-of-the-box solutions from easy to use Asure ID 7 Solo for card design and printing to Asure ID Exchange which delivers unlimited external realtime database connectivity and smart card application encoding.
Asure ID 7 Enterprise meets the needs of many educational corporate and government institutions. This unique ID card production software provides for unlimited card template design Livelink database connectivity and fast ID photo capture options.
Fargo card printer/ encoders,
versatile, easy-to-use and reliable.

Fargo full colour ribbons durable, high definition, true edge-to-edge printing.

Access control cards, Photo ID cards, Gift cards, Loyalty and Membership cards.

Asure ID 7 card software, card design tools, data import/ export and print management.